(Important Note: All albums are listed in chronological order by its release date)
FKA Twigs – LP1 (August 6)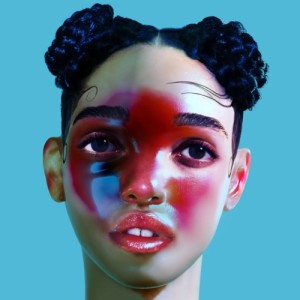 A couple of years ago, background dancer turned singer/song writer/producer Tahliah Barnett dropped her first EP simply entitled "EP1". Though the record gave the lady known throughout the world by her stage name "Formerly Known As Twigs" – "FKA Twigs" for short – it wasn't until last year when she dropped "EP2" did the musician really gain some leeway in the music business while being front and center. The atmospheric EP saw her get closer and closer in regards of her music matching her onstage/on-screen personality. Twigs' first full-length album "LP1" is the culmination (to this point) of her as a musician.
Following the lead she created with "EP2", "LP1" is raw while being coherent and (mostly) understandable from a lyrical perspective. Though when listening to the music itself, you find an album that is almost as hypnotic as it is boisterous. The second track, "Lights On", starts off sounding like someone recorded a car horn honking, repeated the sound over and over again before synthesizing the noise. The horn slowly fades into the background as ambient, almost cavernous sounds echo alongside the light beating of a xylophone. While it does sound incredibly busy, the whole "ordeal" works incredibly well to create a lush, whimsical feeling that perfectly captures the message of the song, and most of the album: the growth and deterioration of love and relationships (though there are other songs focusing on topics such as "Video Girl" where she reiterates her experiences of being, of course, a video girl).
The instrumentation can't be better praised simply because almost every song, no matter how complicated, odd, slow, unexpectedly rushed or glitchy it sounds, the end result is a gorgeous crescendo that will probably leave the listener questioning how "that" turned into "that"! Like any great trip hop album, "LP1" is both scary and inviting; brooding, yet peaceful; sonically complicated, but soulfully fulfilling. You won't be able to get or understand it all, but the world FKA Twigs creates and lulls you into with her wonderful voice and enigmatic sounds is downright beautiful.
Opeth – Pale Communion (August 20)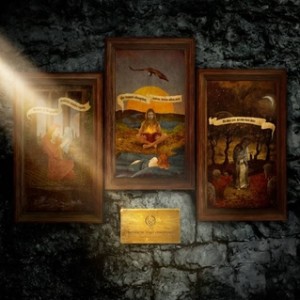 In 2011, Swedish (death) metal band Opeth (lead singer, guitarists and director Mikael Åkerfeldt, Fredrik Åkesson as the second guitar player and backing vocalist, Pianist and co-backing vocalist Joakim Svalberg, bassist Martín Méndez, Martin Axenrot working the drums) released their tenth album following the celebration of their two-decade long existence. Opting to avoid the growls and ultra heaviness heard during early albums like "Orchid" or "Still Life", Opeth released "Heritage" with the vocalized knowledge that the fan base might not be too fond of what the band was offering – and they were right. Their tenth album split Opeth fans down the middle in terms of who did or didn't like the new sound and resulted in a question of whether or not Opeth had lost their way.
Unlike a majority of "Heritage", "Pale Communion" doesn't feel like an experiment featuring a collection of songs the band created and decided would make for a good album representing Opeth's shift in style. "Heritage" was a pre-buffet of sorts, letting the listener pick and choose certain aspects of what was to unknowingly come three years later. Thanks to Steven Wilson (of the Porcupine Tree band fame) and his production skills, "Pale Communion" is probably one of the most straightforward, easily accessible albums in Opeth's extensive catalogue. But that doesn't mean "Pale Communion" is lacking in technical mastery or lyrical complexity. The opening track "Eternal Rains Will Come" mixes acoustic and electric guitar playing with a beautiful piano sequence to give the album an air of the band's classic doom spell while exploring the progressive rock side of music as they did in "Heritage". This ability to expand on certain aspects of what made albums like "Blackwater Park", "Ghost Reveries" and "Watershed' such incredible works is in full display during the album's finale, "Faith in Others" – where it felt like the band was imported into the studio from a late 1970s recording session.
Opeth has taken a big step in starting a new chapter in the twenty-plus year long journey that has created several monumental albums, and "Pale Communion" continues the trend of producing quality while not completely sticking to what made them popular in the first place. This album feels "sophisticated" without losing the heart that has allowed Opeth to become such a force in music.
Shaman's Harvest – Smokin' Hearts & Broken Guns (September 16)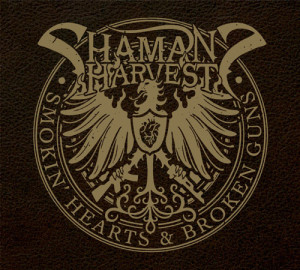 Shaman's Harvest is one of those unheralded rock bands that had the talent to be just as big as ultra-popular early 2000s acts like Shinedown and Breaking Benjamin were when the Jefferson City, Missouri-based band (featuring Nathan Hunt as the lead singer, Derrick Shipp as the lead guitarist, Josh Hamler playing rhythm guitar, bassist Matt Fisher, and drummer Joe Harrington) was self-producing/publishing their work. But like fine wine, Harvest has improved so much with time; creating better and better music with each passing year until they finally gained recognition with "Dragonfly" from their "Shine" album. Half a decade since "Shine", the band dropped the modern day rock sounding "Dangerous" that gave their new album a good amount of hype. But "Dangerous" was only the tip of the hard rock iceberg thanks to the songs that followed: "Here it Comes", "Ten Million Voices", and "Hero" (my personal favorite).
But the album isn't just full of bangers and hard rock tunes. "Smokin' Hearts" features some powerful ballads like "The End of Me" where lead vocalist Nathan Hunt's talents soar to unprecedented heights; bluesy instances such as "Blood in the Water"; the acoustic heavy finale, "Silent Voice". There's a greater sense of passion and emotion not heard in their previous albums (not to insinuate their past work doesn't have passion, but not necessarily the same vigor). Vocalist Nathan Hunt was diagnosed with throat cancer before the recording sessions began; leaving one to wonder if there's a, "I have to let them know now," feeling coming through each song.
Harvest's latest album isn't just good, Southern fried rock – it's genuinely great rock music, period.   There's really not one skippable song (though you might be apprehensive to play "Country as F***" anywhere, even though it brings a sense of lightheartedness to a rather dark album) and harkens back to a time when albums were more about having great song after great song rather than focusing on one or two hits that resonate with a particular audience.
Run the Jewels – Run the Jewels 2 (October 24)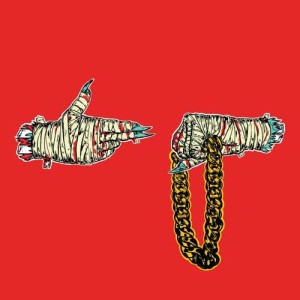 2012 saw the emergence of something many underground rap fans already knew: Killer Mike and El-P are two of the most incredible musicians in the world today (no, not just rappers; musicians). Working together, the two helped produce what was, arguably, the 2012 album of the year in Mike's "R.A.P. Music" (though El-P's "Cancer 4 Cure" album released during the same year was also full of greatness and worthy of acclaim). The two worked so well together they decided to come together and put out their first full-length album under the name "Run the Jewels". The self-title album was a smash hit and had people excited to see how the two could and would top themselves.
Thankfully for every fan both new and old, "Run the Jewels 2" didn't just meet expectations; it created a new measuring bar everyone was failing to reach. The first "RTJ" album was two heavy-hitting spitters saying whatever they wanted (both positive and negative) while addressing reasonable fears born from the world we currently live in. "RTJ 2" comes across as two men actually witnessing this dark and grim reality from the first record grow larger and more destructive. Rather than be shaken, the men on the microphones are as crazy as they are enlightening through humor and, at times, ultra-violence. For every politically or social-economically infused lyric like, "Please don't lock me up in front of my kids/And in front of my wife/Man, I ain't got a gun or a knife/You do this and you ruin my life." from "Early", there's the utter ridiculous where El-P raps about driving a "rape van" doing Jean Claude Van Damme splits in "All Due Respect" and "Blockbuster Night Part 2" respectively.
Regarding El-P; in the first "RTJ", Killer Mike praised his fellow rapper's producing prowess – an ability that is in full effect more than ever with "Run the Jewels 2". The album flows incredibly well from song to song thanks to El-P's producing style. Like a horror movie, certain features are heightened sound by the sounds of cymbals and bass emphasizing the insanity being vocalized by El-P and Mike before quieting down for the listener to take in what he or she just heard. It's hard to get any better than "Run the Jewels 2". And seriously, how can you not love an album that features a reference to Jake "The Snake" Roberts and his DDT finisher?
Copeland – Ixora (November 14)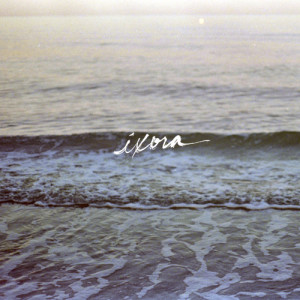 In 2008, one of "indie" music's vanguards in Copeland released what appeared to be their final album. "You Are My Sunshine" and the band's "Farewell Tour" seemed to be last contribution the band as a whole would give to music. Then, on April Fools Day 2014 – of all times – Copeland dropped the bomb that they were not only making new music, but had scheduled to put a new album by the year's end. Pre-orders were made available immediately after the announcement and a taste of what was to come with the track "Ordinary" – probably the closest song the band has created that sounds like a lost track done during their "Beneath the Medicine Tree" recordings, but mastered while they worked on their third album, "Eat, Sleep, Repeat".
So was "Ixora" worth the wait? A resounding, "Yes!" would be the answer. Recorded in lead singer Aaron Marsh's studio and self-released (though they had some help regarding physical distribution through their old label), Copeland (featuring Marsh, Bryan Laurenson on lead guitar, Stephen Laurenson playing rhythm guitar, bass being utilized by James Likeness, and Jonathan Bucklew drumming again) doesn't rest on the laurels of the past, but simply (and beautifully) picks up where they left off with "Sunshine". The acoustic-heavy opening track "Have I Always Loved You?" seems like a perfect companion piece to "Ordinary". But the album isn't all acoustic pieces. Deep electric bass lines (such as those heard in "Disjointed") and thumping, almost tribal-like drum beats ("Chiromancer" – which has to be one of the most technically layered Copeland songs ever; featuring Steff Koeppen almost stealing the track with her vocals) are all utilized to harmonic perfection.
Through it all, Copeland doesn't lose the ability to emotionally sway the listener with tales of love, loss and hope through sounds that one would believe could only come from nature itself. The band's whimsical talents can be blissful, haunting, and downright Goosebumps-inducing almost all at the same time. For fans that experienced Copeland during the band's first stages of existence, "Ixora" is the perfect representation of everything the quartet has done over the course of four full-length albums and they'll potentially do in the future.