With so much aural greatness flooding the airwaves or running through various electronic devices, it sometimes proves to be difficult to branch out and explore other musicians through their works. Once a month, an album released during that month (from any potential year) is reviewed and given an answer of whether or not it's worth listening to. For this month, I look at KC and the Sunshine Band's sophomore self-titled album.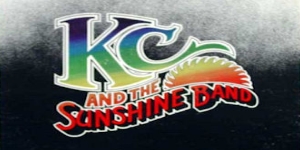 "KC and the Sunshine Band"
Released: July 1975
Genre: Disco/Funk
Label: TK
Number of Tracks: 9
In the early 1970s, Harry Wayne Casey was a simple record store employee. Casey also worked for TK Records in Hialeah, Florida. But there was a reason for Casey's employment choices other than just making money. In 1973, Casey (calling himself "KC") would form his own band, "KC & The Sunshine Junkanoo Band" by aligning local musical group "Miami Junkanoo Band" with TK Records' studio musicians. After working on single songs and demos, the renamed "KC and the Sunshine Band" started finding their music was making waves throughout parts of the U.S. and the United Kingdom. After touring the UK and releasing their first full-length album, the Band got to work on what would become one of their greatest masterpieces.
The nine-track album doesn't start off with a radio hit or something to really get you moving, but slowly builds on the foundation of percussion instruments, trumpets, saxophones and drums while Harry Casey invites the listener into an electric world seen through the eyes of him and his band. If you're reading this, more than likely you've heard some of the Band's most memorable tracks. Not surprising, two of the Band's biggest hits take this album to the next level. The natural minor song "That's the Way (I Like It)" sets the stage for what would eventually become the album's primary agenda: boogie down on the dance floor and between the sheets.
"Get Down Tonight" follows its musical predecessor's lead, displaying full-blown characteristics and traits of the disco era with its repetitive lyrics and fast tempo; yet also has the distinct sounds of a sped up guitar playing in the opening seconds (from the psychedelic rock era that was struggling to stay credible in mainstream music). "Boogie Shoes" doesn't let the feeling created by the second and third songs slip away. What would appear to be a twelve-bar blues chord progression song about dancing actually looks at how much fun it would be to have sex until the sun comes up; and that's a literal interpretation. Though "Ain't Nothing Wrong" is more about dancing than sex, it seems this album has a one-track mindset (even if the music can't help but make you smile, laugh and even break out in a dance of your own)
Thankfully, the Band's second album isn't all about booty shaking and knocking boots all night long. There's actually a nice little story that doesn't reveal itself until the album's final quarter. After a long, hedonistic night, the focus of this story discovers just how much he/she cares for someone, begging the focus of their adulation to not leave this woeful and sorrowful individual.
Though the album's theme shifts focus, the music stays up-tempo throughout and actually hurts the story a little because the beautiful mix of drumming and horn work can keep the listener smiling and booty bumping as much as the album's biggest hits. It isn't until "I Get Lifted" do things slow down enough for someone to appreciated Casey expressing the lead character's joy about being around that special someone. One could also look at the story as a "romance gone wrong" where our focal character is partying to let go of his feelings over a failed relationship (which is why "Let it Go, Part 2" ends the album with the same sounds and attitude of the album's opening track, "Let it Go"). But since this is such a carefree and joyous record, the happy ending seems more appropriate.
Okay, so maybe the lyrical arena this album eventually steps into is tried and true and doesn't break new ground, but that doesn't take away from the fact "KC and the Sunshine Band" lyrics moves beyond the superficial bright lights and lust, finding comfort in the simplicity of accepting and enjoying companionship and love.
Overall, the band's self-titled album doesn't revolutionize a genre. But it sounds good, makes you feel good, and can bring a smile to your face anytime you put the record on. "KC and the Sunshine Band" delivers something to the listener that can't be denied: a sense of unbelievable fun. And isn't that exactly what one would want from a funk band leading the disco charge while setting the stage for electronic-fueled 1980's musical greatness?
Standout Tracks: "That's the Way (I Like It)", "Get Down Tonight", "Boogie Shoes", "Ain't Nothing Wrong", "I'm So Crazy ('Bout You)", "I Get Lifted".