On December 11th, 2014, former Ring of Honor World champion and one of the most in-demand professional wrestlers on the independent wrestling scene Kevin Owens made his WWE debut as a member of the company's "WWE Network" exclusive brand, NXT. But before the world was introduced to him as "Kevin Owens", he was known around the globe as "Mr. Wrestling" Kevin Steen. Late in 2008, Kevin Steen graced me with an interview for my Ring of Honor column on then-World Wrestling Insanity (now "We Want Insanity"), "The ROHbot Report".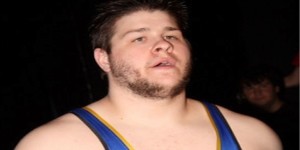 James Bullock: What was your first memory of wrestling, and did it make you say, "This is what I want to do?"
Kevin Steen: My dad rented a tape of Wrestlemania 11. I remember watching it with him and seeing The British Bulldog team with Lex Luger against The Blue Brothers in the first match. I liked what I saw right away, really liked the way Davey Boy Smith wrestled. I'd say he was my first favourite wrestler ever….but that lasted about 2 hours. On that same event was Diesel vs Shawn Michaels for the WWF championship. After I saw that match and the way Shawn Michaels could wrestle, I knew I had found what I wanted to do with my life. I was 11 at the time.
When did you and El Generico figure out that as a team, you could run through any tag division in the world?
After our first match with the Briscoes I think. We had teamed here and there a couple of times before that but that match is really what made me realize the potential we had as a team, that we could definitely get somewhere as a duo and have good, action packed, entertaining matches. Then I told Generico what I thought and he agreed right away. I'm actually pretty sure he didn't know what I was saying but was just really happy that I had actually spoke to him without using the words "moron","asshole","f*** you", "rub this" or "if you ever touch me there again I'll kill you!"
When did you hear about Ring of Honor?
Right around the time it opened. I didn't follow independent wrestling at all back then so I didn't actually see a show until November 2004 when Generico and I drove down to the Weekend Of Thunder show in Boston with Beef Wellington. We gave RoH officials our tape and waited for their call, and about a month later it came.
You got a couple of spot shots in ROH back in 2005, but nothing came from it in terms of a full-time spot on the roster. You returned, with El Generico by your side, in 2007. What changed between those two years that made Kevin Steen a guaranteed future ROH star?
I'm not really sure. I guess I matured as a wrestler. I went to Japan for 2 months with Dragon Gate and got to wrestle some of the best wrestlers in the world, guys like CIMA, Dragon Kid, Genki Horiguchi and Mochizuki just to name a few. I also worked for PWG on a regular basis for those 2 years and got to work with tremendous wrestlers month in and month out and when you wrestle people like that, you just can't help but learn. But I think what made the biggest difference is that during my first "run", all I did was wrestle. I wasn't being myself, I was just trying to go out there and have good wrestling matches but without any of the attitude and character I bring the the ring now. The second time around, I figured there's nothing to lose in just being myself, and if it works it works…and it did.
It was February 2007, during ROH's Fifth Year Festival that the genesis of what would become, arguably, the feud of the year with youself & Generico and The Briscoes. Did you feel that after that match, the future battles would move away from wrestling matches into the wildest brawls in ROH tag team history?
Well, after feeling Jay Briscoe's forearms and kicks for about a week and a half after the match, I knew that there was definite potential for this to get ugly really quickly. And once we stated that we wanted a shot at the titles, things did get ugly. Sure, me hitting Mark in the head after his concussion didn't help matters but I was just trying to do him a favor and even out the back of his head with a hole to match the hole his two front teeth created when they left him. Jay got upset though, things were said and well, the rest is history.
When it was all over, you and Generico couldn't dethrone The Briscoes, but Jimmy Jacobs and Tyler Black of the Age of the Fall did just a few months later. Do you think you wore The Briscoes out enough for Black & Jacobs to run in and pick up the pieces, or did they have something that yourself and Generico didn't?
They have some pretty ridiculous hair and make-up but besides that, I don't see what they have that we don't. Plus, Generico has a mask and neither of those guys do. As far as them defeating the Briscoes, all I can say is I do think the timing of their debut wasn't a coincidence. They first jumped the Briscoes after the ladder war when both of them were down, beaten and bloodied. I think Jacobs is a very smart guy and he knew exactly what he was doing attacking them and getting into their heads right after we had just spent the better part of 9 months giving the Briscoes some of the toughest battles they had ever had.
You kind of spread your wings this year by going after Nigel McGuinness and the ROH World title. But you got screwed out of the title on the first two chances, causing you to get frustrated enough to put yourself on a ROH title deadline. And even though you couldn't win the ROH title before the deadline, you did accomplish you original goal by winning the ROH World Tag Team title. How does it feel to finally have ROH gold around your waist?
Well, I won't lie. Winning the World title would have been just incredible and it's definitely something I still have my eyes on. But winning the Tag titles, especially after the amount of work and energy we had put into it, and the atmosphere that night in Boston, it was simply the best moment of my career so far.
Going back to your Nigel matches, what was it like to make history in being a part of the first ever ROH World title match on a ROH event in your home country?
I remember it being nerve racking. I felt like a zombie all week before the Toronto show, because all I could think about was winning that title. I knew that this would be my last shot for a little while and if I was gonna do it, Toronto had to be the night. In the end, Nigel prevailed but I think I took him to the limits and did pretty well for myself, especially after coming very close to breaking my back in that match. I have another shot coming up very soon, and this time it's in my hometown so I'm planning on making the most of that. Too bad Generico is going to have to watch me walk away with the title.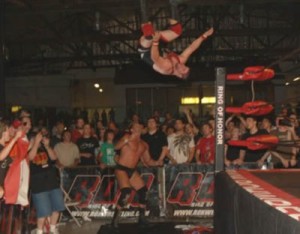 But with the title of "champion" comes challengers, and you and Generico have a slew of challengers gunning for you. From your old buddies The Briscoes (who will be your first challengers), to the Age of the Fall, to Sweet & Sour Inc., to maybe even LAX. Who are you most excited about taking on en route to, hopefully, a long reign?
I'm looking forward to defending the titles against anybody who thinks they're good enough to take them from us. I'd love to get a rematch with the Machine Guns. Facing American Dragon and Austin Aries would be great. I love wrestling Davey Richards and it seems like Hero and him are gunning for us now so we'll gladly take them on. I'm excited at the prospect of kicking any of those guys' asses but I have to admit, beating the Briscoes is what I am most looking forward to.
Even though you are a ROH Tag Team champion, you haven't forgotten about the ROH World title. You and El Generico will be involved in a four-way elimination match for the gold in Montreal on 11/7. Will you two team up and eliminate everyone before going one on one, or will it be every man for himself when the bell rings?
Well, I guess the smartest way to go about things would be teaming up and trying to get Go and Nigel out, especially since we've beaten them as a team in the past but Generico knows better than to trust me. He knows that if it means winning the World title, I'll do anything…Well, I mean, I wouldn't stab him the back or anything but I'd definitely shove, punch or kick him in the back if it meant becoming the champ.
Just a few quick questions, and I'll let you go "Mr. Wrestling." What has been you favorite match thus far in your ROH tenure?
I've had a lot of matches that I've really enjoyed but the Boston Street Fight with the Briscoes was by far my favorite. Just an insane fight. Little known fact about that match, Generico lost a testicule. Like, he literally lost it during the match. He was looking for it at one point in the crowd, he said he saw it roll underneath one of the chairs but Jay jumped him before he could retrieve it. After the show we went looking for it once the people had left, but no luck. It's okay though, later that night we stopped at a truck stop and I got Generico one of those green gumballs from a machine. Now he's as good as new!
Will we see a battle of the piledrivers between yourself and Jerry Lynn anytime soon?
No, because once I hit mine, he's not getting up to give me his, you can bet on that. You might see a battle of the hip-lock takeovers though!
What's on rotation on Kevin Steen's Ipod/MP3 player and in your car?
I don't have an Ipod or MP3 player, I use a good ol' CD player that skips all the time. It gives me a reason to swear in public. And to answer your question, I'm all about Guns N' Roses. Lies and Use Your Illusion 2 especially. My son was actually born to Patience. I was trying to play Sweet Child Of Mine but the stupid cd kept skipping. I bet you all think I'm joking but it's 100% true.
If you could have dinner with three people, who would it be?
Well, this might seem weird but Adolf Hitler, Larry David and Steve Austin. Hitler because I would like to try and understand how someone can become so evil, Larry David because I love Seinfeld and can't get enough of Curb and would just enjoy his company and Austin because I met him in an airport once and while I did get to talk to him for a little while, I wish we could have talked for a lot longer. Plus, Larry David and Hitler would probably get into a great debate at some point and Austin and I could just sit back and listen to them. I'm sure it would be hysterical. Oh, and I'd add Chris Bosh from PWG fame too. He's the funniest man alive. Yeah, I know you said 3 but what are you gonna do?
Anything you'd like to plug?
Yeah! I just bought this kick ass new TV actually and I'm about to plug that so…
In all seriousness, this isn't really a plug but just something I want to mention. Right now a lot of people are wondering where ROH is heading. I would just like to say that while Gabe did what I think was a very good job and I appreciated working with him for the last 2 years, I'm also looking forward to working with the new management and seeing where that takes us. People seem to think that ROH will become this completely different company and that the essence of what was appealing to a lot of people about ROH, the great wrestling, will be put on the backburner but that's just crazy. We still have the same locker room with the same drive and heart and dedication and in the end, nothing will change the fact that wrestling is what we all do best…except for Rhett Titus. He's a good wrestler but he once told me that his greatest skill was that he can grow a third leg! I'm not too sure how that works but that's quite a talent!