To get women you must be a womanizer.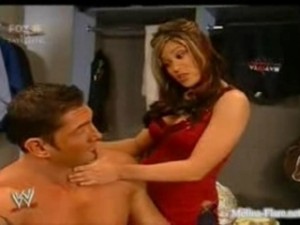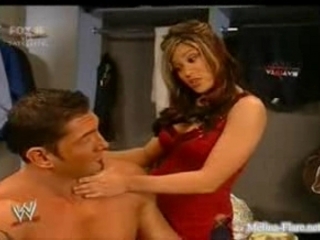 While one could argue that Dave "Batista" Bautista was a mediocre wrestler that was overrated and didn't deserve his spot as one of the top stars WWE produced in the last ten years, no one can say that "The Animal" doesn't get around. Over the past several years, Batista's name has been connected to several WWE Divas/women wrestlers – including one that was dating a fellow WWE superstar at the time. Now if stealing another man's girlfriend isn't enough to make you question the morality level of Batista, know that Batista is the same man who wrote in his autobiography that as much as he loved his now ex-wife – who was fighting cancer at the time – it was her fault that he cheated on her because she didn't clean the house when he was on the road.
Yet, the women kept lining up in an attempt to tame "The Animal" though his record showed he was one to "hit it & quit it" and refused to not kiss & tell. You would think Batista's jock mentality would send women walking away after telling "Big Dave" off – similar to what former WWE Diva Shelly Martinez did when Batista propositioned her. Instead, the women who became another notch in Batista's belt proved that if you want the ladies you have to be a dog. It doesn't matter if you hurt their feelings, just get what you want from them and move on to the next one.
No, it's not the most spiritually fulfilling action, or something that will help you find love. But if you have the Batista mentality when it comes to women, then act like Batista. Don't worry, we won't think any less of you than you think of the women you use.