"I'm not telling you anything you don't already know." – Sean O'Haire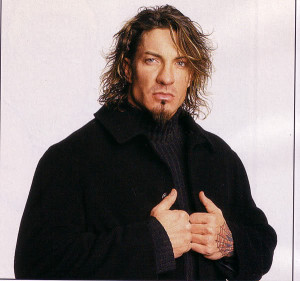 Sean O'Haire was nearly a prodigy in wrestling. With little experience, O'Haire became a potential shining star in the dung heap that was WCW during its final days of existence. So the future looked bright for O'Haire when WWF bought WCW. Instead, O'Haire was left to sit on the sidelines and ply his trade in the development systems for months on end rather than be showcased under the bright lights of WWF/WWE television.
Then, out of nowhere, Sean O'Haire's face reappeared on TV. But instead of being just another talented wrestler in a sea of even better wrestlers, O'Haire returned with a new purpose – to inform the world of what it already knows. Through several vignettes, the almost demonic-looking O'Haire made you look deep within yourself for truth. Do you want to have a night out with the boys without worrying what your significant other thinks? Sean said go ahead. Feel the law is too restrictive for your lifestyle? O'Haire suggested you break those rules. Want to skip church and watch the game? God will be with you right there on your couch according to Sean O'Haire.
The little devil on your shoulder that was Sean O'Haire wanted to make us realize that life is about what you make it; even it meant you'd have to throw off the shackles of society's teachings. But with every suggestion came a single word that warned all of those listening – Hell. Figuratively or literally, it's up to you to take what O'Haire meant by uttering the four-letter word associated with damnation in this world and/or the next. Give into your vices and ignore the repercussions, or continue living the way you do. It's up to you; but I'm not telling you something you don't already know.