Achieve "The American Dream"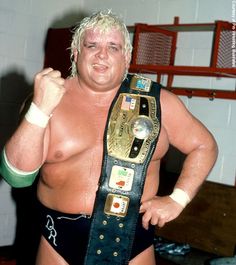 This past week was heart wrenching for wrestling fans following the revelation that legendary former multi-time World champion Virgil "Dusty Rhodes" Runnels passed from this world. Rhodes surpassed the limitations of being a wrestler loved by wrestling fans, becoming a mainstream icon known around the world. The portly son of a plumber mesmerized audiences both in person and at home with his gift of gab – an ability to speak that was nothing short of magical – roughneck offense, and by wearing big yellow polka dots during one point of his career.
Rhodes' words, statements and stories resonated from a place deep down in his heart; a place that birthed him and his ideals. The patriarch of the eventual Rhodes dynasty believed there was an "American Dream" out there for everyone. That dream didn't necessarily mean a person had to become a megastar or a millionaire. For Dusty, the "American Dream" meant finding something you're good at and becoming the very best. It didn't matter if you were a ditch digger, a chef, a mechanic, a plumber like his father or a wrestler like himself, to live the dream is to be the best you can be. Don't wait for tomorrow; go out there and work toward your dream today – just like Dusty Rhodes did all those years go.