Several weeks ago, World Wrestling Entertainment's website posted a lengthy article on the influence Ring of Honor wrestling has caused on the company's in-ring action. Past stars and alumni alike of, arguably, the third biggest wrestling promotion in the United States had plied their craft throughout various recreational centers, armories and even sizeable arenas like the Hammerstein Ballroom in New York. One of the truest highlights to any Ring of Honor event from the company's inception until his leaving seven years later was a man named nicknamed the "American Dragon". But beyond just ROH, the wrestling world would embrace him as Bryan Danielson.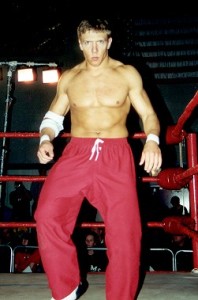 A video package was shown during "Wrestlemania 30" highlighting the renamed "Daniel Bryan's" career from a "rookie" during the first season of WWE's developmental talent experiment (NXT) under former reality television star The Miz to the eighteen seconds at "Wrestlemania 28" that would literally change the wrestling's world view of what a 5'8", 185 pound vegan from Aberdeen, Washington could mean to a fan base of thousands upon thousands. But before the "Yes!" chants, before the beard, before the belief from fans around the world that Daniel Bryan could be the face of a global wrestling company, hundreds of vocal admires traveled near and far to watch Bryan Danielson perform. Why? Because many felt, during a time when John Cena turned from the "Dr. of Thuganomics" to a man whose battle raps relied heavily on feces jokes and midgets were found masturbating in trashcans, Bryan Danielson represented everything that was still good about professional wrestling.
Bryan Danielson was a hard working man from a self-professed hard working family that traveled across the globe to perfect his craft; giving the people something different every time he was ring. As men like Low Ki, Samoa Joe, CM Punk and AJ Styles gained the respect and adulation of fans, Bryan Danielson struggled to attain that same status on wrestling's minor leagues. In fact, Bryan Danielson was almost too much for a "throwback" wrestler for a group of fans hoping for the days of old when it came to their wrestling shows. They wanted a wrestler's wrestler. What they got was a man who mixed Japanese "strong style" with British catch-as-catch-can grappling unlike anything seen in the United States before and fully didn't understand the "American Dragon" was giving them what those fans wanted. Danielson's style seemed to be so anti-mainstream, yet like the wrestler, viewers grew to appreciate wrestling's various aspects performed masterfully. By 2006, many fans were chanting at Bryan Danielson in unison, "Best in the world!"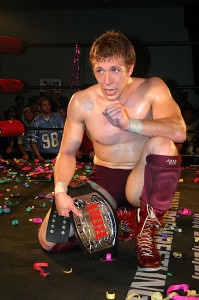 Ten years ago at "Wrestlemania XX", Eddie Guerrero and Chris Benoit, two hard working wrestlers who represented more of an old school philosophy when it came to high quality in-ring work, were given the spotlight during WWE's biggest event of the year as WWE Heavyweight and World champions respectively. Fast forward ten years later, two years after being defeated in eighteen seconds during the opening match for the company's second biggest title at the time, and you find Daniel Bryan standing in front of the "Wrestlemania 30" entrance, holding the WWE World Heavyweight Championship while commentator Michael Cole called the new champion the face of World Wrestling Entertainment. Bryan, the same man who man felt would never be hired by WWE, was now closing the biggest wrestling event of the year as the adorned best wrestler in the world.
Even if it isn't true, even if Daniel Bryan doesn't become the legitimate face of WWE, he is still an example of what hard word and talent produces: a champion. Daniel Bryan also represents something WWE can't (or won't) blatantly show: a group of wrestling fans who have their fingers on the pulse. The fans who drove, bussed, and even flew to see and support Bryan Danielson are greatly responsible for what happened at "Wrestlemania 30" where Daniel Bryan stood tall after several months of controversial booking that left many to question whether or not WWE believed in him as much as the people supporting him night after night, town after town, arena after arena.
The independent wrestling fans are helping groom the business' future by vocalizing just how good some of these men and women are; individuals deserving to have their talents broadcast globally. Daniel Bryan's biggest win isn't just a boon for WWE fans, but those same people who sang "The Final Countdown" every time Bryan Danielson came out to defend his Ring of Honor World Championship; or deliver a classic match with the likes of Austin Aries and Nigel McGuinness. Wrestling's future is, potentially, all around you. And it's a pretty big guarantee the future stars of professional wrestling aren't clashing in some huge arena, but throwing down for a countable crowd of dozens waiting to cheer, boo, and, most importantly, truly support someone trying to make the wrestling world better than it was several years ago. Yes!