The Boogeyman Does Exist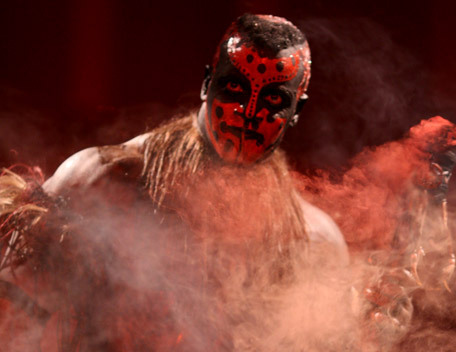 Throughout our lives we have come to accept that the monsters hiding under our beds or sitting in our closets like some evil monkey are not real. One of the most famous monsters to terrify the minds and psyches of children is none other than The Boogeyman. The Boogeyman is an amorphous being that adults used in the times before twenty-four hour news channels existed to scare their children in behaving properly. Don't clean your plate, young one? Refuse to study, child? The Boogeyman will get you!
So what happens when you never see The Boogeyman? For a generation of children who watched World Wrestling Entertainment between 2005 and 2009 couldn't answer that aforementioned question because they did see The Boogeyman. Surrounded in a red fog with his trademark smoking staff, a clock that he broke over his head during his entrances, and nursery rhymes aplenty (one being an ode to a rhyme used in the "A Nightmare on Elm Street" films), The Boogeyman would appear on WWE television with a warning: "I'm The Boogeyman and I'm comin' to getcha!"
Ironically, The Boogeyman wasn't a monster frightening children, but a being obsessed with scaring the same people who created him – adults. When The Boogeyman downed his foe, he would stuff a handful of worms into the person's mouth.
So when adults/parents tell you that The Boogeyman isn't real or his goal is to antagonize children, explain to them that there is a Boogeyman and he's coming to get you!