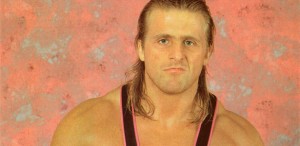 May 23rd, 1999 was supposed to be the perfect day for me. On May 23rd, I turned fourteen years old with the promise of a day full of pro-wrestling. My parents put their money together and purchased the WWF "Wrestlemania: The Legacy" VHS box set featuring the first fourteen "Wrestlemanias". I only owned twelve-fourteen, and never saw one-three. It was one of only two presents I wanted that year (the box alone set my parents back $180). The other present was the WWF's "Over the Edge" pay-per-view airing that night.
The show was built around Vince McMahon proving himself as an ally to "Stone Cold" Steve Austin after feuding with the multi-time WWF champion for over a year. But for all of us watching live, the show meant to be a memorable night of triumph and entertainment turned into confusion and tragedy when announcer Jim Ross informed the people watching at home that Owen Hart – then playing the bumbling superhero character called "The Blue Blazer" – fell to his death in an attempt to perform act that would've saw him descend from the rafters a la World Championship Wrestling star Sting.
Hart's death came at the height of WWF's "Attitude Era" where violence, vulgarity, and even nudity were at an unprecedented height. Hart's character was similar to Tommy Lee Jones in "No Country For Old Men" – a person in a world he no longer understood trying his best to restore a world that might've only existed in his mind and through the stories of his ancestors.
For wrestling fans, the night Owen Hart, and in the same light "The Blue Blazer" died, so did that world many of us once lived in and hoped would make a return. A wrestling world that the whole family could enjoy; full of interesting, larger than life characters that you wouldn't and couldn't forget.
But more importantly, the night Owen James Hart passed, the world itself lost a person who made wherever he was a better place according to those who knew him. I only met Owen Hart once. It was in November of 1995 – one night after the WWF's annual "Survivor Series". The following "Monday Night Raw" and subsequent TV shows were taped over the course of four hours the next night in my hometown of Richmond, VA. My dad took my friend Kenneth and I to the event.
Before the event, we happened to walk around the building to find our seats, only to stumble upon Owen Hart and his elder brother Bret interacting in a dark corner away from the masses entering on the other side of the Richmond Coliseum. I took my chance to step forward in their direction, only for Owen to spot us. During this time, Owen and Bret weren't on good terms in the WWF storyline universe. The Cain and Abel of the WWF hadn't seen eye to eye in over a year; so it was interesting to see them together in public.
Owen, noticing fans coming his way, shoved Bret before storming off. Bret just shook his head as we approached him. Like any great wrestler trying to keep the mystique alive for young fans, Bret told us that he was trying to talk some sense into his brother until Owen left.
Bret retrieved a pair of his trademark pink sunshades he'd give to one fortunate fan every night. Before Bret could give us the sunglasses, Owen returned from his hiding spot, yanking the sunshades from his brother's hand before tearing them into pieces. In shock I stood as Owen stomped on his handiwork prior to leaving again. Bret – whom I noticed was holding back laughter – apologized and left to "…put Owen in his place."
It wasn't until years later, after Owen Hart's passing, that I would come to realize what a treat I received that night. Owen Hart was known for his practical jokes, and entertained his fellow wrestlers like no one else could. For me, my first and only experience with Owen Hart gave me a glimpse of what kind of person he could be to leave an inedible mark on someone. For a short period of time, I was blessed to meet the Owen Hart only a few fans ever got a chance to see in such an intimate manner.