With his recent TNA X-Division title victory, I look back at Kenny King's Ring of Honor full-time debut and the backlash it brought in the 9th edition of The ROHbot Report.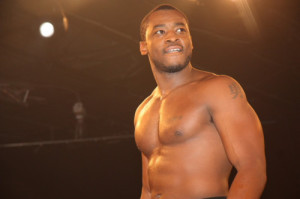 But all isn't right in the world of ROH. As you know, this past weekend Kenny King made his full-time ROH debut. No, the fans aren't upset with King coming into Ring of Honor (well, most aren't). They're upset over the fact that King – a newcomer and a performer supposedly not up to the caliber of most of the Ring of Honor roster – nearly took Bryan Danielson – the man who represents everything ROH – to the limit. Allowing Kenny King to make Danielson fight for nearly fifteen minutes in a back and forth encounter has been seen as blasphemy in the eyes of ROHbots around the globe.
But there is another set of ROHbots who have no problem with the participants, but instead the actual match. ROH has built a reputation of trying to make every match on the card memorable. The belief in the early days was that if they could put on a show where every match on the card was talked about afterwards, ROH's fan base would grow with each passing show. And it worked. With a mix of hard hitting, high-octane action and big Indy stars, Ring of Honor became the unquestioned number one independent wrestling company in North America. But over the past couple of years, Gabe Sapolsky (ROH's head booker) has realized that every match doesn't need to be an epic to make the show worth seeing. It's almost become standard that every ROH event ends with two great final matches – a one-two punch finale that can make the most mediocre show amazing. So if ROH has learned that it doesn't need matches on the undercard going the distance, then why did Danielson – King nearly does just that? Because ROH is thinking about the future.
ROH has been talking about King, building him up on the website as a future star in this business that will give the company a shot in the arm with new blood. ROH knew that Kenny needed a perfect platform and a wrestler that could give him a memorable match to prove that King is worthy of being in ROH. And what better wrestler to have a great match with than Bryan Danielson? It's not like Kenny beat Danielson either. Danielson fought a man who was trying to make a splash in ROH. Why wouldn't King be booked to give everything he had to try and beat Bryan?
Plus it was only fifteen minutes. Most of Danielson's matches go past the fifteen-minute mark easy. Before you get into an uproar about the little things, think about the big picture, ROHbots. King is being promoted as a future star in the company. He had a great match against Danielson, nearly going the fifteen-minute time limit with Bryan before succumbing to his onslaught of arm bars. And in the end, fans were talking about King. Remember, as long as the people are talking about you, then you're doing something right. ROH knew the people would talk afterwards and that's why it was booked that way. Danielson is pretty much impervious to losing heat at this point. So why not have him give the rub to someone who needs it? ROH did right by King last Friday night in what will be for him and Ring of Honor the first of many talked about moments associated with Kenny King.